The Millennial Solution
Solving Today's Challenges with Tomorrow's Leaders
General Information
Gabrielle Jackson and Ben Kafferlin started working together on www.RightProgress.org in 2013, and both started their own firms not too long after that. The two have become good friends and work together on a regular basis. We highly recommend Gabrielle as a planner and speaker.
For more information, check out www.MillennialSolution.com or email [email protected] and be sure to mention Kafferlin Strategies.
Products & Services
Gabrielle Jackson is a generational strategist, author and Millennial motivator. Through The Millennial Solution, she offers next-generation solutions to the challenges of a multi-generational workplace and empowers Millennials with the skills they need to thrive at work and beyond.
ATTRACTING Millennials
Despite the challenging job-market, Millennials are interviewing you just as much as you are interviewing them. I will help you attract quality Millennial talent by using your organizational mission to recruit self-motivated and committed candidates.
RETAINING Millennials
The average turnover of a Millennial in a job is 11 months. I will show you how to retain Millennials by celebrating their unique skills and passions, as well as providing engaging learning opportunities for personal and professional growth.
OPTIMIZING Millennials
One-third of Millennials want to start their own business. I will help you capitalize on the Millennial entrepreneurial drive to think creatively about achieving your organizational goals and provide cost-efficient solutions to reaching your organizational mission.
Principal's Biography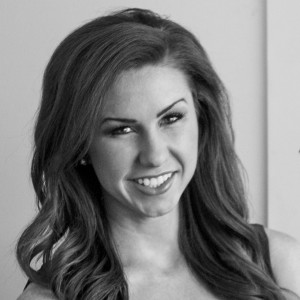 Gabrielle Jackson serves as the Director of External Partnerships at the Institute for Faith, Work and Economics. She also works as the Director of Development for Right Progress, a "social think tank" for millennial writers. She is a former Miss Sacramento USA and currently is Miss Fairfax United States.
She was the legislative aide and education consultant for a state senator in the California Legislature. Gabrielle has also worked as the statewide coordinator of an education non-profit in California. She wrote classroom curriculum on topics such as Higher Education Access and The Green Energy Revolution. She has worked at a political consulting firm.
Gabrielle has a Masters of Arts in Government and Certificate of Public Administration from Regent University. She received her Bachelors of Arts in Public Policy and minor in Theology from William Jessup University.