Rosie Marketing
Helping you build a stronger brand with quality tools and strategy
General Information
Donnie Rosie, owner of Rosie Marketing, and Ben Kafferlin are good friends and their companies have worked together on several projects together. We heartily endorse Rosie Marketing's ability to quickly build quality websites (including this one), design fantastic logos (like ours), and satisfy your photography and video needs – all for affordable prices.
For more information or to request a quote, check out www.RosieMarketing.com or call 814-964-8548 and be sure to mention Kafferlin Strategies.
Products & Services
Web & Website Development
Promotional Videos
General & Social Marketing Seminars
Marketing Solutions and Consulting
Social Marketing, including Facebook, Google Adwords and other SEO
Photography for events, weddings, brochures, and slide shows
National tour schedule and marketing efforts
Principal's Biography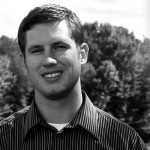 Donnie Rosie has been an entrepreneur and marketer from his youth. For the past ten years he has been marketing national events, producing media products, speaking, and helping businesses and organizations grow. He has a degree in Business from Edinboro University of Pennsylvania and now serves at Miracle Mountain Ranch as the Marketing Director. Marketing and Media have become his trade and sharing this with others is his goal. Donnie runs  Rosie Marketing as a part-time small business, and shares ideas on his blog at www.rosiemarketing.com – and has founded a blog to help camps at www.marketingmycamp.com. He and his wife,  Tonya, have three sons.