Churchill Strategies
Every brand has a song. Rediscover yours.
General Information
Churchill is a creative agency serving the brands of consequential leaders and causes since 2005.
Churchill Strategies is located at 23 North Front Street, Harrisburg, PA 17101. You can reach them by phone at 717.695.6531, email at [email protected], or visit their website: www.churchillmedia.org
Products & Services
Hidden in the attic of many great institutions are the forgotten chords and lyrics of an anthem. It was the tune that carried the purpose and passion of first days, before profits and other urgencies drowned the melody of a world-changing idea.
Whether an organization is past the century mark, or is weeks away from opening day, the song's survival is always at risk.
At Churchill, our team doesn't write the song; we sing it back. We awaken the unifying strength and aspirations of a great mission.
Our creativity begins with you.
EVALUATING & BUILDING BRANDS
Studying and shaping identity, mission and message.
CRAFTING THE INTERACTIVE EXPERIENCE
Designing and developing the website and social media experience.
DIRECTING ART DEVELOPMENT
Guiding the process from concept and photography through print-ready layout and design.
BUILDING EVENT ENVIRONMENTS
Shaping an attendee's expectation from the invitation and promotions through event visuals and on-stage messaging.
Principal's Biography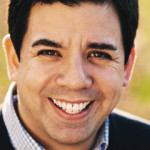 Jeff's primary role at Churchill is to help each member of our family of clients understand the heart and direction of their message. With over 15 years of experience delivering high level and targeted messaging to audiences, he serves at the center of the brand process. Jeff is involved in all facets of message development from web and ad copy to speech writing and narrative development. His approach continually returns to a commitment of telling each story with grace and authenticity.