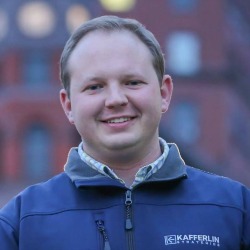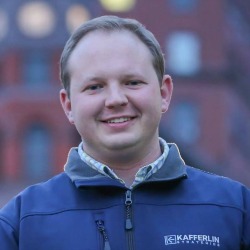 Benjamin Kafferlin founded Kafferlin Strategies in 2013 and oversaw its vision and growth until being elected as Commissioner of Warren County, Pennsylvania. He still hands some special projects, but mostly focuses on internal development of the company. Prior to starting Kafferlin Strategies, Ben worked as an Associate at The Clapham Group in Washington, D.C., where he landed after a stint with a company in Northeast Ohio. He has served in various levels of small manufacturing companies in the carbon/graphite and steel industries. He co-founded Right Progress in late 2012. Ben has ghost-written or edited a half dozen books. A magna cum laude graduate of Ashland University, Benjamin studied Economics, Political Science, and Business Administration. He was a Scholar at the Ashbrook Center for Public Affairs, a Student Scholar at The Ethics and Public Policy Center, and held various internships in the Pennsylvania House of Representatives, including the Executive Policy Office. A 2011 graduate of Lifework Leadership Program at Ashland Theological Seminary, Ben is also a Fellow at The Chuck Colson Center for Christian Worldview.
Market Research

Marketing Plan

Sales Representation

Sales Process Management

Event Planning

Branding
Years with Kafferlin Strategies
Team Page
Ready to go back and see other team members?