As our client base shifted towards Warren over the past year, we decided to relocate. So back in March we started looking for a new main office and just completed the move a few weeks ago. Now we're calling the Warr-Penn in Warren, Pennsylvania, our new home – or at least our primary home!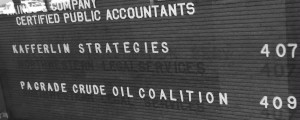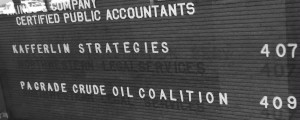 The new office enables us to better serve the Northwest Pennsylvania region with more meeting space and easier access for many of our clients. For clients in Erie county, we're still planning on spending time every week in Corry. And for those of you outside the Northwest, we're planning to keep the Pittsburgh location and will continue to travel to Washington, DC every month or so. We're not afraid to travel!
If you're in the Warren neighborhood, feel free to drop by during regular business hours. The address is 213 W. Third Ave, Warren, PA 16365. Kafferlin Strategies is up on the fourth floor in Suite 407.