Specialists
Kafferlin Strategies boasts a broad range of specialists. The pool is mostly made up of Independent Contractors with unique work or educational experience. They become our subject matter experts and are tasked, based on their ability and availability, by project managers.
Project Managers
Kafferlin Strategies' project managers use their varying skills, knowledge, and experience to execute processes and methods that effectively achieve results for our clients. By overseeing a series of mission-centric, time-bound, related tasks, our project managers are able ensure that each client endeavor is carried out from creation to completion with the best results possible.
Account Managers
Kafferlin Strategies' account managers are most often full-time employees responsible for identifying client needs and creating,assigning, and overseeing projects that alleviate the client's pain points.
Partners
Kafferlin Strategies' partners are the owners of the company and handle product development, high level planning, and assess client satisfaction. They often serve as account managers, project managers, and/or subject matter experts.
Organizational Structure
We try to minimize the layers of management between the client and the person doing the work. Our model makes us more responsive than competitors, and we have less communication breakdown than many supporting organizations. Every client is assigned to an Account Manager, based on industry type, region, or previous relationship with the client. This person is responsible for understanding the client's needs, dividing those needs into manageable projects, and selecting the best people within Kafferlin Strategies to serve as the Project Manager(s). Project Managers are detail-oriented staff, given authority to determine task lists, assign tasks and due dates to the best available specialists, and are responsible for making sure the tasks comport with the client's needs. Project Managers can either be contractors or management – it depends on availability, expertise, and most importantly, ability to project manage – seniority or years experience is not a factor. Oftentimes, they end up being the primary worker themselves, or create a small (2-4 person) team to complete the project.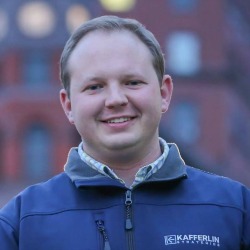 Ben Kafferlin
Founding Partner & President
Process Engineering

35%

Research & Advocacy

35%

Sales Representation

30%
Years with Kafferlin Strategies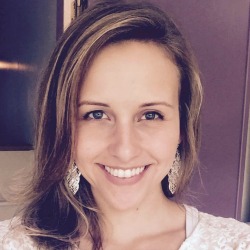 Nikki Kephart
Managing Partner & Vice President
Marketing & Sales Representation

50%

Auditing & Planning

30%

Project Management

20%
Years with Kafferlin Strategies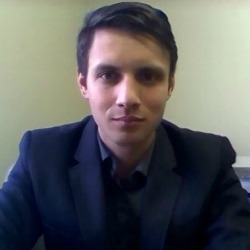 Brandon Zaffini
Book Writing Specialist
Writing & Editing

50%

Research & Analysis

30%

Project Management

20%
Years with Kafferlin Strategies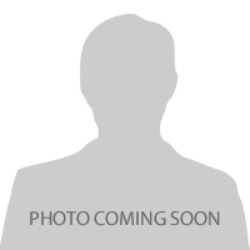 Carol Kafferlin
Comptrolling Partner & Treasurer
Nonprofit Management

60%

Bookkeeping Management

30%

Event Management

10%
Years with Kafferlin Strategies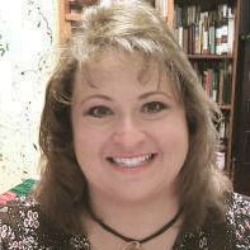 Christine Matteson
Environmental Specialist
Environmental Compliance

80%

Notary

5%

Nonprofit Management

15%
Years with Kafferlin Strategies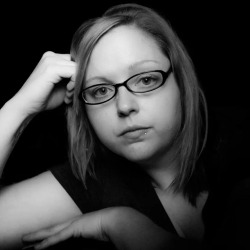 Michelle Munksgard
Account Manager
Graphic Design

40%

Web Design

40%

Project Management

20%
Years with Kafferlin Strategies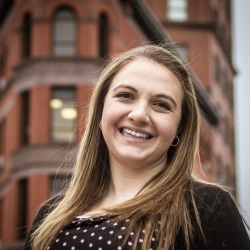 Kelsey Angove
Account Manager
Copy Writing & Editing

50%

Operations Management

40%

Website Development

10%
Years with Kafferlin Strategies
Small Business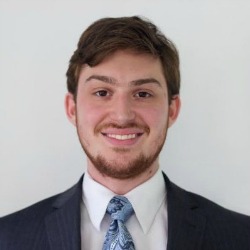 John Bianchi
Corporate Marketing Specialist
Marketing & Brand Consulting

40%

Conference & Event Planning

30%

Business Planning & Training

30%
Years with Kafferlin Strategies
Nonprofit
Emily Carrington
Grant Writing Specialist
Grant Writing

33%

Nonprofit Consulting

33%

Grant Management

33%
Years with Kafferlin Strategies
Find Your Team
Use the filters to find the best fit for your needs
Click on the staff member's picture to find out more about the person or to get in touch
Providership
supplemental income to stay-at-home parents, those seeking higher education, or otherwise in need of project-based, part-time work
Mentorship
a training ground for young contractors to hone their craft and retirees to mentor the next generation
Map
Each of the pins signify the home of a current Kafferlin Strategies team member. We're all over America!
Joining
If the Kafferlin Strategies story piques your interest and you'd like to apply to get work from us as an Independent Contractor, please submit a resume and meet with one of our Partners or Account Managers.
Apply